Getting the perfect font can sometimes cost. We have selected 5 websites that we use for free fonts. Many websites offer free fonts for personal use but there are few that offer them as free for commercial use so check the licenses before committing to a font.

www.fonts.google.com
Google "believe the best way to bring personality and performance to websites and products is through great design and technology". So they created this extensive catalogue of open source (free) fonts for you to use for any purpose from websites to printed brochures. As with most things Google, the browsing experience is smooth with a simple uncluttered design.

You can basket the fonts you like and download them in one go which is a great time saver. They provide the HTML and CSS codes so you can embed them to your webpages for a seamless branded identity.

www.fontsquirrel.com
This is the go-to site for fonts that are free for commercial use. Every font listed is free and there are plenty to choose from. You can use the lists, classifications or tags to refine your search options. The website is lovely to use and has a really nice design so your browsing experience is a pleasant one too!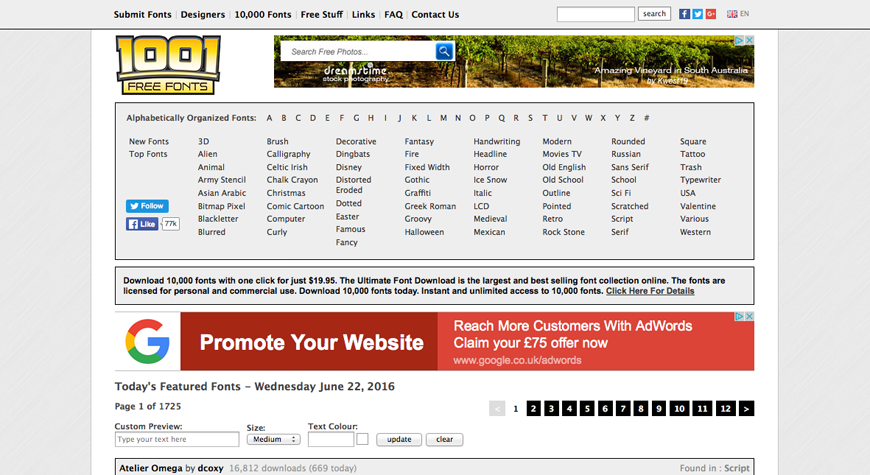 www.1001FreeFonts.com
This site has a huge range of fonts, don't be fooled by the 1001 name. You can download them for personal use but a large proportion require a license for commercial use. It is worth a visit though as license can be around £40 so it is not going to cost the earth if your find a font that you will use in all your marketing materials. You can also download 10,000 fonts for just $20 and they all come with a license for commercial use.

www.dafont.com
DaFont is very similar to 1001Fonts, there are loads of categories to check through to refine your search. It is also similar in the licensing, not all fonts are free for commercial use so you need to check the license document that is included in the zip file when you download the font. There is also a handy marker above the download button to give you an idea before you download.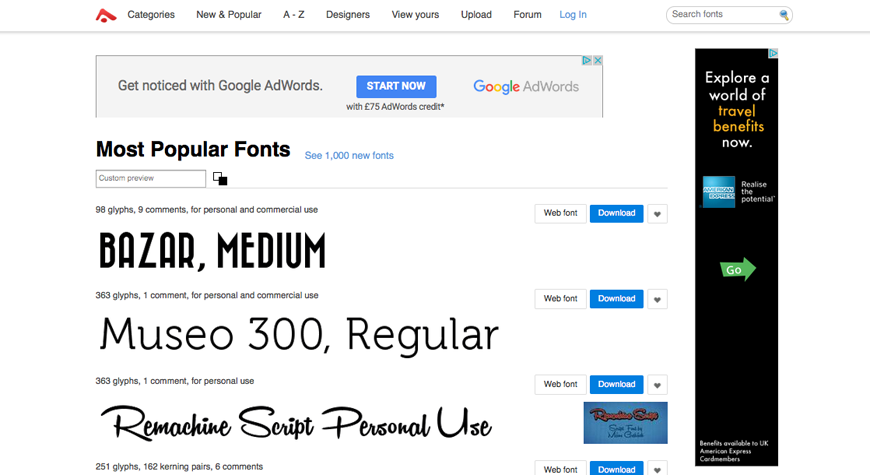 www.abstractfonts.com
As you can imagine, abstract fonts is great if you are looking for something a little special. Like DaFont and 1001Fonts, you need to check the individual licenses as most of these will require the purchase of a commercial license but this is no great shame if you find that unique look your after.
Found that interesting? Why not checkout more of our design posts.
Free UK Delivery
on all orders
Free File Check &
Emailed Proof
Express Service
up to 80% Faster