Your company letterhead or order form needs to follow several legal requirements, and if you fail to implement these, then certain repercussions can occur. Thankfully, the requirements are simple and vary from business type to business type.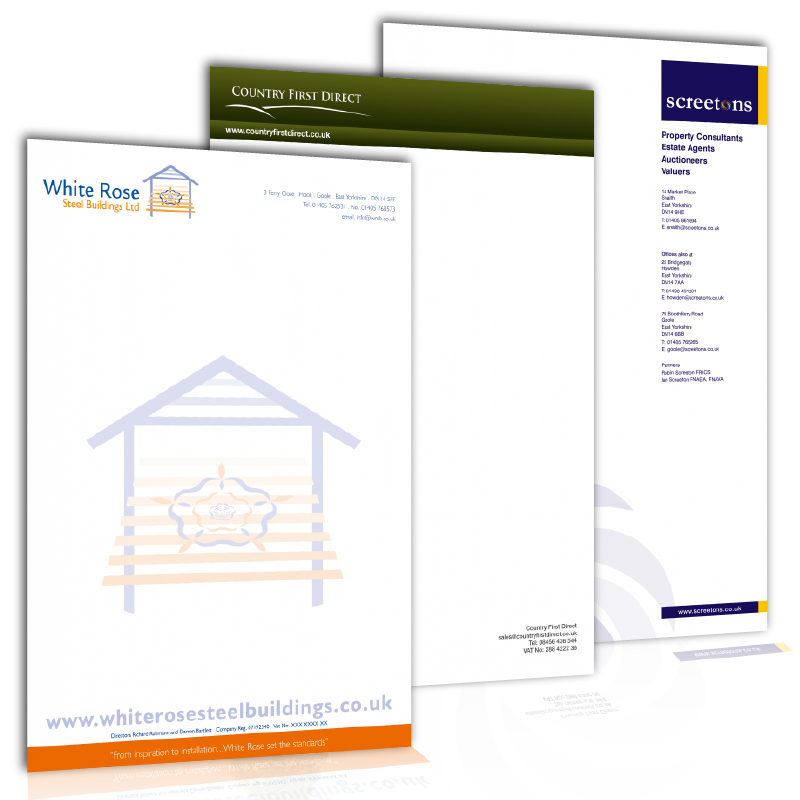 Here are some examples:

Sole trader business: If you're a sole trader, you can trade under your own name or choose a different business name. If you choose the latter option, you must include your personal name and the complete business address on all the letterheads and order forms.

Partnership business: If you're a partnership business, your letterheads, receipts and even invoices must include the names of all partners, and the full address of the main office. If there are several partners, then it is acceptable to state where a list of those partners can be found instead of printing all their names and details.

Limited Liability Company: If you're company is trading as a limited company, the letterhead must include the following:

• Registered company name
• Registration number and place of registration
• Company's registered address and place of business

You can also include telephone or fax number, company's URL and an email address for contact.
Free UK Delivery
on all orders
Free File Check &
Emailed Proof
Express Service
up to 80% Faster