Promoting your Restaurant can be tricky when you feel you have achieved all the basic requirements. There is many ways to increase custom and get people "raving" about your business.
Boost your sales today and try some of our new Top 10 Ways To Promote Your Restaurant -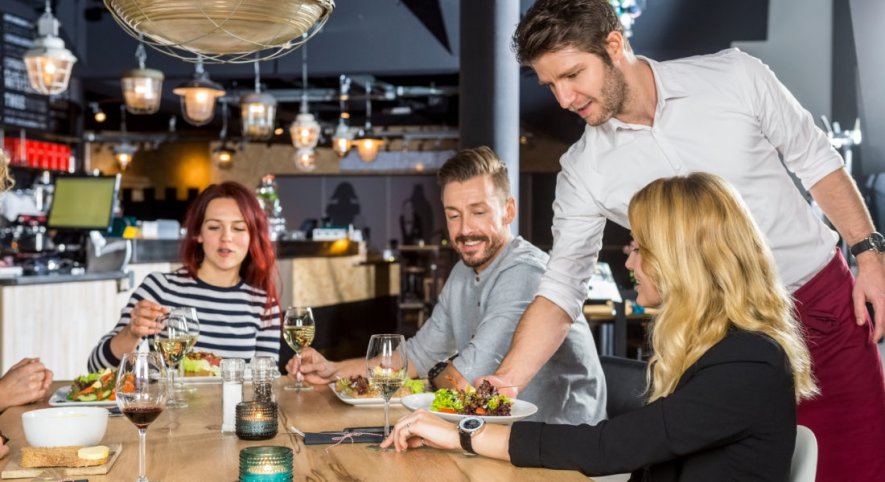 Be Creative!
Don't stick to the ordinary that people are use to, get yourself noticed by being creative in many aspects of your restaurant. This can be with absolutley anything, your food, service, staff, promotional products etc... think outside the box!
Leaflets
An easy, affordable way to promote your business in any area you please. Leaflets are a low cost also makes it a useful addition to a large promotional campaign.

An effective leaflet or flyer will do three things: attract the readers' attention, generate interest in your product and ask for the recipient for an action. If your Leaflet does this, then you are on to a winner..
Loyalty Cards
"BUY 9 CUPS OF COFFEE AND GET THE 10TH FREE"
With a loyalty stamp or points card everytime a customer makes a purchase, they are closer to recieving a reward - just for spending money with you! This reward can be anything, but the more juciy the reward is the more likely your profit is going to increase.
Definitely take into consideration the choice of having a loyalty card with a great reward to keep customers interested and visit you again.
Seasonal Promotions
During different times of the year, it is great to run a promotion or exclusive offer. This could be anything from advertising a "christmas only product" or giving a discount over a certain period. Make people want to come see your seasonal goodies.
Being seasonal with your advertising also shows that you are up to date and totally on top of your game!
Feedback Cards
It is very important that you keep your customers by your side and returning. Their feedback is essential to do this so you can make the required improvements that you may be missing. Don't let one slight error loose business, spot out the improvements with Feedback Cards.
The Feedback Cards can be done in many different ways, on paper or card, with an online or written feedback form - the choice is yours!
Outdoor Adverts
Many people tend to give outdoor, printed advertising a miss with the growth of current online marketing and advertising. Printed outdoor advertising can include billboards, posters, airport ads, bus signs, shopping centre posters, shelters, stadium signs, bench advertising and more... You really shouldn't give these effective products a miss!
Unlike online adverts, printed outdoor advertising is seen by everyone outside, everyday. An outdoor advertisement can rapidly create awareness for your business or event. We're not trying to say that online advertsing isn't successful, but outdoor advertsing can give a much greater affect.
New Menus
"NEW MENU OPENING WEEK"
Promoting a new, exciting menu with items that customers are keen to try is definitely a great point of interest for advertising your business to get new foodies in! People will start talking about your menu, which will create social interest and promotion.
Free (Tasty) Samples!
Give people a try and show them what your restaurant serves. This could be free samples upon entry, or menu sample nights with 3 courses, either way free food will not go a miss with hungry customers! It will get people talking and involved in your food, to hopefully repeat their attendance at your restaurant.
Free Wi-Fi Here!

The technology and online era needs to be catered for and even if you want to be traditional, having Wi-Fi could win or loose custom. It's sad to say that people may only visit your restaurant only because of the complimentary wireless internet connection! It is definitley a promotional aspect and a consideration for any shop who want to please their customers.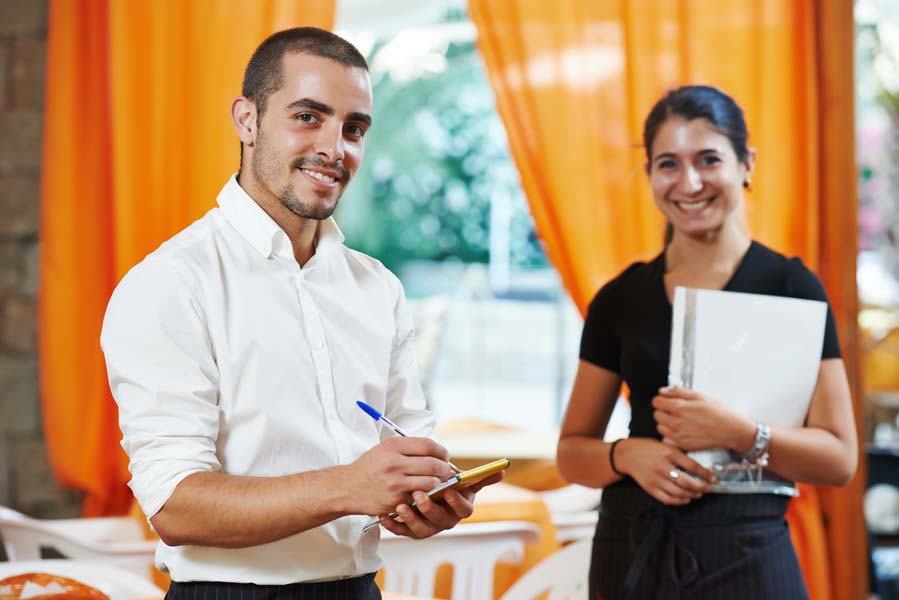 Free UK Delivery
on all orders
Free File Check &
Emailed Proof
Express Service
up to 80% Faster