Want to design your own leaflets but you don't know where to start? First you need a program that you can use effectively. We have picked out popular softwares and tools that you can use to design your perfect flyers with ease and understanding. Online flyer creators and flyer apps for iPhone/iPad are also included.
You know that it increases your costs when you bring a designer in, so why not do it yourself!
Adobe Illustrator
Adobe Illustrator is the most suitable Adobe program for the design of flyers and other promotional documents. It allows you to create crisp, sharp lines and text while incorporating images and colour.
Illustrator can change images, although not with such nuance as Photoshop can, but its forte is creating a single page – arranging all the elements, such as text and images in one layout.
Avaliable for Windows & Mac.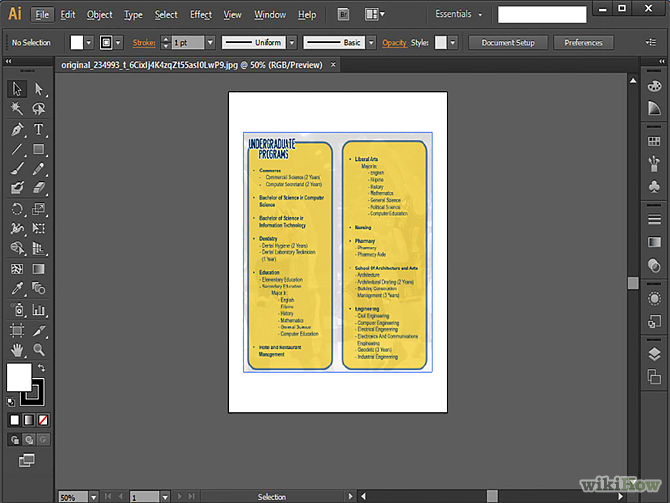 Canva
Canva makes design simple for everyone. Used by millions across the globe and I can see why.
It's an online software that allows users to create various projects easily and effectively. With templates, stock images, filters and shapes, design your flyer to it's potential. Sign up and save your creations and easily download them in various formats.
There is paying features to this software as some of the images, templates and text is not 100% free. But you can definitely design something special without the paying features.
Poster Maker
This app for creating flyers and posters is available through iTunes and supports iPhone, iPad and iPod touch, though it is optimized for the iPhone 5. It is available in 10 languages, including Simplified Chinese. Unfortunately, it cannot export high quality PDF in any size larger than 8.5 x 11 inches nor create 11 x 17 inch layouts for posters.

Details: For iOS, $4.99 to buy
https://itunes.apple.com/us/app/postermaker-create-real-printable/id423574589?mt=8
Microsoft Word
Wait what? I thought Microsoft Office Word is a boring word processing tool? Not anymore. The newer Microsoft Word versions (2007 onwards) are capable of making posters, flyers, cards, and even infographics. On the program they have many templates to choose from so you can start creating your flyers easily in seconds!
Avaliable for Windows & Mac.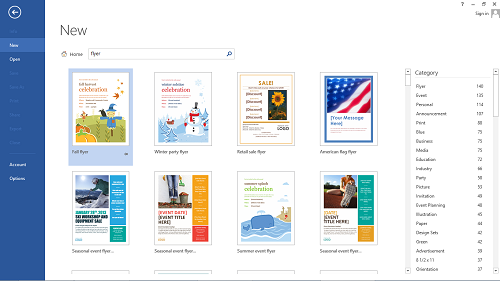 GIMP
GIMP is the best free Photoshop alternative you can find. Although it is an open source image manipulation software, it is almost as powerful as Adobe Photoshop. Some even argue that GIMP is better than Photoshop. If you are looking for free flyer makers and serious about flyer designing, look no further than GIMP. It has a steep learning curve for beginners, which requires newbie to put in some time and effort to master the features beforehand.

For Windows & Mac, Free
QuarkXPress
Used by us at eColourPrint, QuarkXPress is similar to the word processing program. Infact, I think almost anyone would be able to use this program as its easy to manage your document and work with. You can create complex page layouts including your own imagery and text.
We can incorporate Pantone colours into our work which helps us print designers a lot when it comes to the printing and this is why we use it.
Avaliable for Windows & Mac.
LucidPress
An online design program where you can start creating your flyers instantly! The user interface is clean and pleasant to work with, but you will be constantly nagged to register. There is even a pop up appearing every five minutes with the useful suggestion that you should sign up, along with two massive buttons on the page. You can't export or share your work until you register, so you might as well click them eventually.
This has a free trail avaliable but unfortunately you will eventually have to pay for this service.
PosterMyWall
There is no complicated setup procedure, you merely click the big green "Create your flyer now!". Combined with the gallery of ready-made images to be used on your flyer, you can create a truly spectacular piece of work, even if you're not especially handy with art.
It's truly a pleasure to work on PosterMyWall, but there is a nasty surprise when you try to save your work. There are three download options available – high quality, medium quality and the free option, which also puts a big, smeared watermark at the bottom of your flyer. This can be circumvented by taking a screenshot of your finished flyer and cropping the rest of the page, but it still leaves a bitter taste in the mouth.
Print Creations
Sadly, Print Creations turns out to be just a one-trick pony. Though it allows the most customization with regards to printer options, in fact, it might be the most printer-friendly of all flyer solutions in this article, it also has the most eye-gouging pricing system imaginable. But the program includes templates for you to use under various categories.
Some people will definitely get on with this program better than others as it's just down to personal ease. So this program could be worth a try for you.
Avaliable for Windows & Mac.
Photoshop
The classic Photoshop program is used all the time for flyer design by the professionals and the non. It isn't just used for the full design however, you can take your imagery into the editor and create some wonderful things.
Rather more complex than straight forward for flyer layouts, but for those who want beautiful images rather than boring text can deal with this in Photoshop.
Avaliable for Windows & Mac.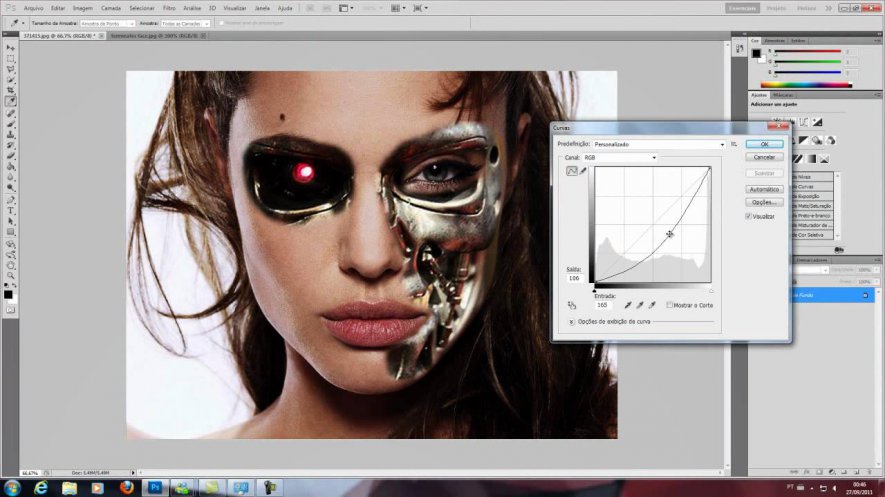 Free UK Delivery
on all orders
Free File Check &
Emailed Proof
Express Service
up to 80% Faster